The advanced mediums of education refer to e-learning and e-learning introduces apps & games as one of the best elements of online learning. If we specifically talk about the educational apps for kids then benefits are prominent which really make difference regarding the academic performance of the children. Additionally, apps which contain interactive, and user-friendly features can better serve the needs of early learners who are in preschool phase.
Well, here we have an amazing and highly productive app for your baby of age 3-6 yrs. It's an English app of learning alphabets which prop-up the parental efforts of teaching their toddlers the first lesson of English language. This app named Learning English ABC for Kids can be a useful startup for your baby to be introduced with alphabets learning activities.
Mainly this app contains the features of reading, tracing and writing English alphabets along with a complete interactive guidance via background sound. Let's explore its features that make it a complete alphabets learning app.

Features:
Learning: This feature teaches all the 26 alphabets along with objects related to each letter. It serves as a reading book.

Writing: This feature facilitates kids to trace the alphabet in the correct direction by choosing the pencil of their favorite color. As tracing is the first step in learning writing, so this feature is very useful for toddlers.

Games: Feature of Games contains 3 activities of matching correct letters, selecting correct alphabets and popping the correct balloons of given alphabets.

Jingle Song: It's a Jingle song of A to Z alphabets to help kids learn in a fun way.

Share: User may share this app with their friends or family on their social networks.

Rate: Leave your feedback by rating this app.
App Screenshots: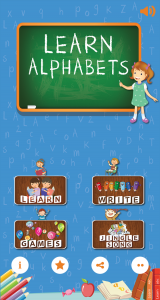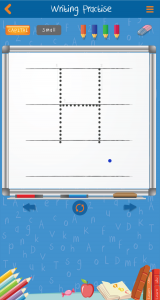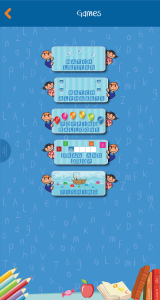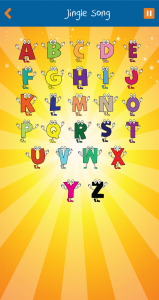 10 Reviews Screenshots:
Nice, Good, Best, Awesome, Useful! Well, these are the compliments received by our valued users on this app. As the reviews show that app's user-experience is 100% positive. Parents are using -this app for their kids and they are happy with their performance. Most of the parents said that this app is helping a lot in kid's studies. While some users are showing their satisfaction with its interactive sound feature and attractive graphics. Concludingly, users recommend this app for preschoolers, kindergarteners, and toddlers.