A time to celebrate the new beginning- there is no better way to wish with the new year greeting card. You just have to kick off the new year by wishing and sharing your thoughts with loved ones. And we know some out there don't know how to start. We are always here to help you.
What is Happy New Year Card
Do you think what is a happy new year card? Let me tell you. 
A happy new year card is the perfect way to send best wishes to all the family and friends at the very start of the new year. These cards include some of the family photos, holiday season greetings, some personal messages or almost holiday arts. 
How To Make New Year Card
We have some simple steps that will help you create a simple and elegant card full of your feelings in no time. We are walking you through the complete process of a beautiful and unique card. Get started with us. 
Step 1:
Make a List of Loved one Addresses
Before buying charts or cards you have to make sure that how many you'll be purchasing. The best way to do this is to make a list in advance. Take some time to add the name of your family and friends you want to send cards and there addresses too. Double-check the list at the end. 
Are you not sure yet who you want to send? Here is a list from you can select:
Immediate family members

Extended family members

Neighbors

Close friends

Doctors, dentists or other family specialists

Anyone who already send you holiday cards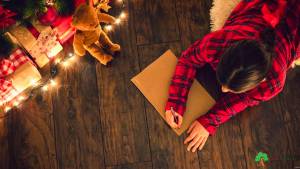 Step 2:
take a new family photo for your holiday card – or don't
You have to find a photo of your family or friends or any of the people you want to send a greeting card. If you are giving a new year greeting card to your family then you probably have the portrait of your family in the house. But in any chance, if you don't have it, then just start taking it with them. 
if you are sending a greeting card to an individual person or a friend. Then don't worry. Just take a picture of the recent visit or get together with them. Don't be afraid to share a non-traditional or unique photo with a card. 
Whatever photo that you taking or choosing for a new year greeting card, make sure that picture customized and shows the unique personality of your family, friends and personal ones.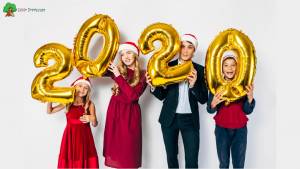 Step 3:
Choose a card design for the new year
A card design always shows your thoughts, personality, and uniqueness. And helps you make your holiday card to feel unique to your family. With a dozen design of new year greeting card there are a few for you:
Foil stamped cards

Personalized foil cards

Glitter cards

Gatefold cards
The above elements are the perfect way to make or design a card. But they are only one part of your design. It completes when you choose text, photos, and layout for creating them.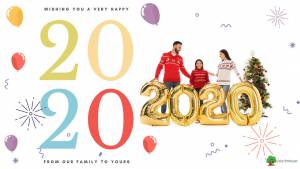 Step 4:
Start creating your new year greeting card
Once you adjust the photos in the design you choose, make sure to adjust them. After all the images are placed on the card, you have to start creating the text boxes. Write something beautiful about the one you are giving it. The memorable moment, their loveable personality that represents your bonds with them. You can also choose some envelopes.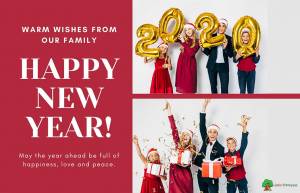 Step 5:
Review
Don't forget to review all the projects of the new year greeting card that you've done. Reviewing them, let you make sure that you didn't do any mistakes in spelling or in any design. If you want any help from the family member just ask them. Don't be shy showing them the cards.
When To Send New Year Greeting Cards
It's best to send a new year card after a few days of Christmas. However, it is also acceptable to send a card at the start and middle of January. Just remember one thing late greeting card is still better than no greeting card.
We hope we helped you with making new year greeting cards. Let us know what you think about greeting cards. We would love to hear from you.