Want to explore the best Urdu alphabets app for your kids? Well, wait for a while and have a glimpse of Urdu which is usually known as national language of Pakistan. Worldwide, there are 65 million people who speak Urdu. It's the one of 22 official languages of India. Urdu is spoken in 5 different states of India and also renown in continent of Asia.
Well, the importance of Urdu learning can not be denied in any way. It has its own historical significance and contemporary command on literature, so experience a modern way to teach your toddlers and mold their Urdu language base in a proficient manner.
Recommending best Urdu Alphabets Apps for kids
1. Urdu Qaida Activity Book Lite
What about having a reading, workbook and quiz activities in a single pack? Yes, it's Urdu Qaida Activity Book Lite which has all in one to arrange an entire atmosphere of a classroom learning session at your home any time. Whether it's a matter of developing best reading skills or to make a command on writing proficiency, this app is ready to serve. The most important thing is the direction leading of feature of this app which guides early learners about the starting and ending points of alphabets in tracing. The app is simply awesome for learning and fun.
This complete package of Urdu learning for kids is free and easy to get: https://play.google.com/store/apps/details?id=com.suave.urdu.activity

2. Kids Urdu Qaida
Urdu Qaida is quite interesting app which is like a reading book and teaches about all the Urdu alphabets by relating them with objects. The option to conduct quiz activity improves the recognizing ability and competence level of children. It's much easy to play and share via social sharing options.
Access Iydu Qaida app for your child for free: https://play.google.com/store/apps/details?id=com.suave.urdu.activity

3. Best Urdu Qaida for Kids
The first product of Little Treehouse's Urdu rammer applications, best Urdu Qaida for Kids is a bundle of learning containing amusement regarding all the activities. Interacting sounds deliver a complete conceptual lesson which not only involves attention but also boosts up the academic performance of children.
There are 5 main categories displayed on the app which allow to learn about Urdu Qaida, Urdu alphabets and phonics, writing patterns, quiz activities or to listen an alphabetic song. This and lots of more fun is ahead to be explored in Best Urdu Qaida for Kids.
This another fun and learning app for kids is available for all Android devices: https://play.google.com/store/apps/details?id=com.littletreehouse.urduqaida&hl=en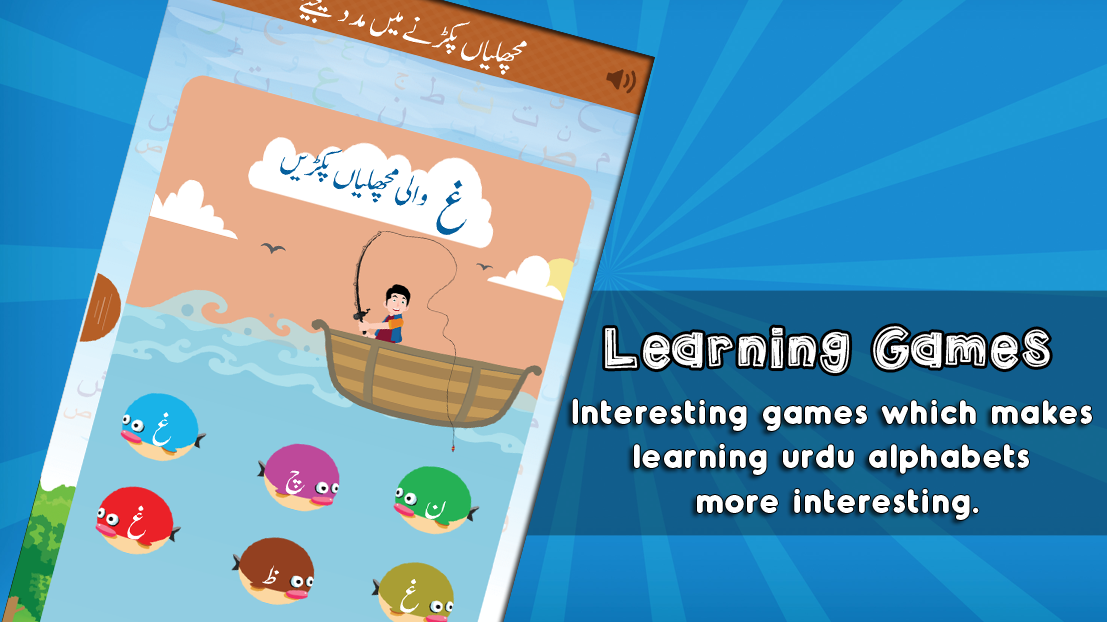 All the presented apps are different from each other and have distinctive features to make teaching mechanisms effective and learning procedure easy. Now, it's time to be a part of elearning efficient series by access our exclusive app's range for free.