Children always look up to their parents to grow and live. When children get into trouble, parents guide them and gently teach them how to handle things and live their lives in better ways. Thus, it is important to teach children good habits that will help them succeed in life.
The following are some good habits for children that will help them get the most out of life. 
Good Habits That Every Child Must Have
Healthy Eating
Kids always like fast food and are always inclined towards these foods like chips, sweets, biscuits, and chocolates. You have to teach your child that even a morsel of healthy food is loads better than a larger intake of fast food. And they can be served by so many homemade fast food items like noodles, pizzas, cakes, cookies, etc. In order to teach your child to eat healthy food, you have to present it to them in a visually appealing way. You can make a rainbow once a week with a meal. You can use the refreshing colors of vegetables and fruits to your advantage and use them to cook healthier and delicious dishes.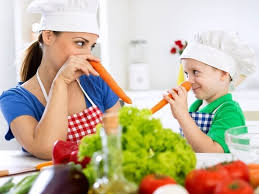 Physical Activity
Allowing your child to just sit on the sofa or a couch and watch television or mobile phone with their favorite channels and sports games is the most harmful and big mistake on your part as a parent. Sedentary life is not for the kids and you don't have to let your child get into it. Encourage them with outdoor games and let them go out. No matter if it is just a walk or exercise. Just let them go outside. Plan an activity for family, make it fun for children and get them involved in it. You can also invite your neighbors' children to make your child more sociable and to inculcate in him the art of friendship. Some health hazards that the sedentary lifestyle poses are as follows:
Obesity 

Trouble sleeping 

Attention disorders 

Emotional and social problems 
Enjoy Family Meals Together 
In this hectic life that we are living, it is becoming hard to spend any quality time with our family and elders. A busy lifestyle means that we are unable to spend quality time with our children and listen to their sometimes funny and other times serious stories that may be important to them. But we should change that.
Make a priority to enjoy time at dinner with your child. It makes them happy and lets them share and open up in front of you. Some benefits of eating together include some of the following:
Parent-child bond gets stronger 

They adjust in family

It develops good eating habits 

Avoid junk food when they are with elders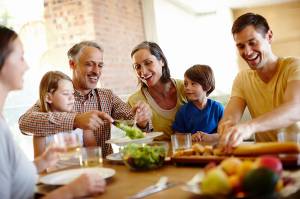 Some good habits that your children should know:
Healthy hydration 

Cleaning up the mess

Be responsible with money

Sharing is caring 

Don't litter in public spaces

Be courteous 

Be unbiased 

Exercise regularly 

Don't criticize or bully anyone

Be honest

Learn patience and perseverance

Pay gratitude 

Wash hands
These habits, if adopted, will let your child learn the art to enjoy life to its fullest and be good with others at the same time. 
I hope this blog will help you and your child.