Television is one of the most entertaining things for children. Every child spends his time watching tv shows, cartoons, and many other things that he likes. Watching television is not a problem but every parent should know the bad as well as good habits associated with television. Many parents daunt their kids for watching the television for long hours. You must have an idea of how much time should your child dedicate to watch TV  every day?  Most importantly, what kind of TV shows that your child should be allowed to watch? Do not keep hiding the television or off your television because your children can watch his favorite program anywhere else. However, this does not mean that you cannot control the influence of television. Proper things are suited at the proper time. So, assign a proper time to such an activity in order to provide entertainment to your child.
Good Habits of Television on Children
The Good Habits of Television on Kids are as follows: 
Educational contents
Did you notice that few television channels are dedicated to creating some educational and informational content for the audience, especially for children? There are few channels that covering just educational contents such as arts, music, science, craft, history, and also maths.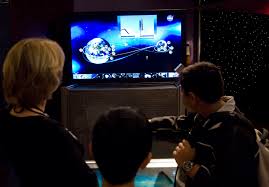 Entertainment
Television is always the primary source of entertainment for children. The beautiful and action sound attracts the children and the big image on the –screen appeals to the children. There are so many shows on television, such as cartoons and movies, etc., that engaged these children. However, you just have to make sure that the TV program content is appropriate for kids, and for their age.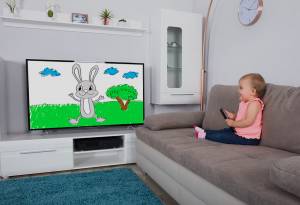 Sports
Sports is considered one of the best habits to engage children, and TV provides this opportunity to enjoy at home. There are many sports such as tennis, cricket, basketball, and football, etc. You just have to tell them the rules, facts, and some interesting information about those sports. If they will show interest in these sports, then encourage them to play that sport as well. So, TV provides the initial stage of introduction and training for sports.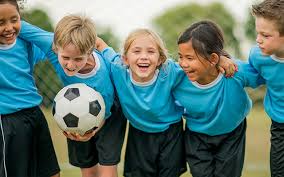 Exposure To Different Cultures
Television provides the opportunity to see the beauty of the world without even stepping out of your home. Furthermore, it motivates you to explore the sites in this world that are not yet discovered. It shows you different norms and traditions of different people living in this world whom you can meet after knowing their likes and dislikes. With the most authentic knowledge and program, your child will learn about different cultures, languages, attitudes, norms, and values. This helps your child to make him more sociable and easily adjustable with everybody and provide him huge confidence after gaining knowledge.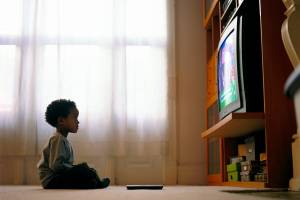 Television can Inspire
Television can do a very good job of changing your child's life and not only inspire your child but also educate him to learn new things. This helps your child to become innovative. There are many programs that can move your child further to do different things. For instance;  a TV show displays something about crafts and arts that may bring creativity. Your child gets inspiration from these things programs and starts trying those crafts by himself.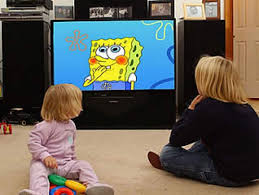 Although Television develops some good habits in your child, it has some bad effects too. Always remember that TV is not a bad thing but it may turn to become worse if you are not aware of those programs that develop bad habits if you do not follow proper cautions when your child is exposed to such programs. 
This article will surely help you to develop some good habits in your child.