The best way to keep a child busy stimulated and entertained is with the toys with different shapes and sizes. Research also shows that playing is super helpful and important in child development. It is a great idea to move all these things around some educational toys. Toys like puzzles and flashcards are the main examples of educational toys. It will help developing memory. Educational toys help kids in problem-solving, learn causes and effects, sharing, conflict resolution and all with their motor skills.
Best Educational Toys for Kids
1.Bett Room Geometric Sorete
These wooden shapes toys are easily carried by little hands. The detached and removable blocks are made and encourages hand-eye coordination in kids as well as promotes their brain development as they learn about all the shapes, the colors and also different sizes. This is an educational toy for kids that they will keep coming back to time and again.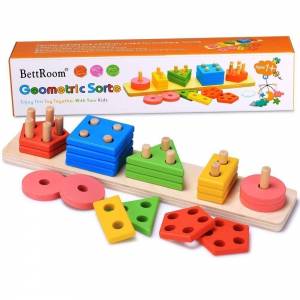 2.V-Tech Sit-to-Stand Learning Walker
This toy starts with the toddler. Toddler will have that five piano keys, making plays with buttons, spinning, rolling and also figuring out the shapes in the detachment activity center. And the main fact of this educational toy is that they can move up and by this, they can start learning how to walk. It is a strong and perfect toy for developing the brain and teaching then new things. this toy will also encourage activity and mobility by helping to take their first step. V-Tech has a sound system that child love. And sometimes it annoys parents if it plays all day long.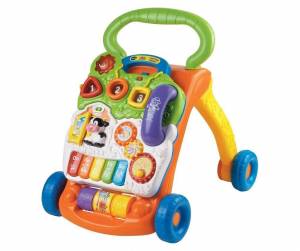 3.Teytoy Baby Toy Zoo Series Soft Alphabet Cards
Learning the blocks of reading is so easy as ABC with this soft and colorful educational toy. This is super soft for teething tot. It is also called a durable cloth card. They can be chewed and easily washed in the machine. They also have some amazing ways of introducing colors, patterns, letters, animals, words and so many others to the kids.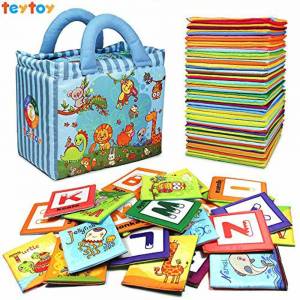 4.Step2 Waterfall Discovery Wall
This double-sided water wall comes with a lot of interchangeable accessories. And it really makes learning splash in summer. Kids always get wet and wild while playing or their hand-eye coordination and learning about the causes and effects. In this, they send buckets of water down with the colorful maze, which they can redesign and build over and over again.

5.Hape Pound and Tap Bench
This is the award-winning toy for an educational toy for so many reasons. It helps in adding a more love of music and audio recognition with the xylophone. And it encourages hand-eye coordination, arm movement, cause and effects, and even dexterity. But you kids don't know that they are working and learning all of these things. The thing that they know and care about is just how to play with colors and fun with this educational toy. And how to make beautiful music with this educational toy.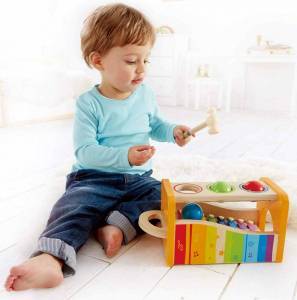 These educational toys will help your kids in developing better and it is considered more in problem-solving.
I hope this blog will help you.