In a world which is driven by technology, smartphones have evolved as a pivotal attribute in the ever progressing domain of entertainment and education. The clichéd adage that your kids' education is limited to their nurseries and pre-schools has been overcome by the myriad of free educational apps available on Play Store today.
In fact, an education category's analysis on Apple's App Store was carried out in 2012 and the published report documented that over 80% of the top selling paid apps in the education category of the iTunes Store targeted children. In another national educational survey conducted in America by The Joan Ganz Cooney Center, eight out of ten children were found using educational apps for kids at least once a week while a whopping 34% of children used them daily. Thus it's quite evident that the magnitude of usage of learning apps for kids is tremendous. In such a case, special attention should be given to diverting a child's mind toward using apps that are more related to education and learning.
Providing valuable educational applications for kids of all ages has been the ultimate focus of Little Treehouse Apps. We realize the fact that a quality educational app has the power to improve cognition and learning abilities of your child. Apart from enhancing problem-solving skills and accelerating personal development, use of such media can also ensure emotional progress and a positive attitude towards education. Hence, we've come with a list of ten best educational smart phone apps and games that can help your kid serve their time in a better way and strive for success.
1) Alphabets Fun Activity App for Kids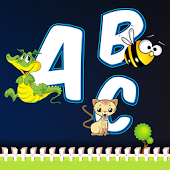 Tired of making your kid learn the alphabets? Well, this amazing app is an excellent yet entertaining way to make your child learn the English alphabets.
Age group: Pre-school kids and toddlers, preferably three to seven years of age
Price: Free of cost download
Features: This app offers a simple learning strategy for kids to understand the basic of alphabets. From tracing the alphabets to solving alphabet puzzles, it confers an excellent step-by-step approach where the kid can only learn a new alphabet once he has mastered the previous one. Some unique features include high-quality characters to enhance visual memory, audio aid via pronunciation of each alphabet and alphabets puzzles to enhance learning skills.
2) Kids English Poems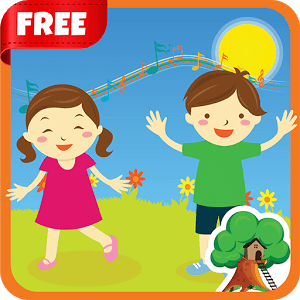 Long gone are the days when your child is going to learn English poetry by singing in choruses in a nursery class. In today's world, various Android kids apps and games give them a chance to do that at home, that too in a delightful way.  
Age group: Three to seven years
Price: Free of cost download
Features: This educational app features ten famous poems of all times, presented in a colorful way to keep your kid entertained. The audio facility helps the kids memorize the poems while the different scenes enhance visual learning effect. The poems are also presented in a written manner to aid in learning the lyrics. Special features include aesthetic graphics, pause, and play option and excellent user interface.
3) Kids Urdu Qaida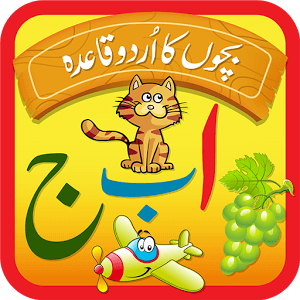 Learning to recognize and write Urdu alphabets is as crucial as English ones and hence many educational apps for kids on the Play Store are keen on making Urdu an interesting subject for all the school going children.
Age group: Pre-school and kindergarten children
Price: Free of cost download
Features: This fun application contains numerous colorful graphics to boost up your kids' learning enthusiasm. With pictures associated with each alphabet and big bold characters to draw attention, this application is one of the best ones to help your child learn to write Urdu alphabets.
4) Kids Urdu Poems 2

What an absolute pleasure it would be to see your kid having fun in learning the Urdu rhymes even after his school hours.
Age group: Nursery and kindergarten kids
Price: Free of cost download
Features: Kids Urdu Poems 2 is an educational app that features ten of the most famous Urdu rhymes. With fun graphics, colorful scenes and easy-to-understand audio, this app is rated as one of the best for nursery going children.
5) Number 123 Activity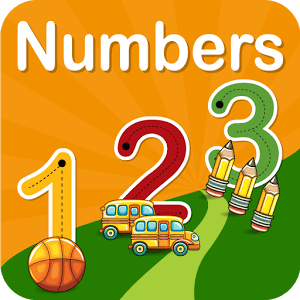 Basic understanding of Mathematics is crucial to improving the logical and critical thinking of an individual. This app is an excellent way to kick-start the memory development of your kid.
Age group: Toddlers and nursery going kids
Price:  Free of cost download
Features: The foundation of mathematics is numbering and this is what this application excels in. Help your child learn numbers and mathematical basics via visual and audio aids. It comprises of multiple playful activities that revolve around tracing numbers, writing numbers and solving simple calculations. Activities like pattern making, sorting numbers and collecting buttons serve to be the cherry on the cake.
6) Maths Training for Kids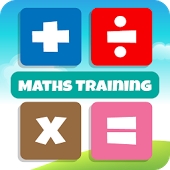 With a continuous upgrade of the tech world, many smart phone apps are now available to help your kids excel in mathematical operations.
Age group: Three to eight years of age
Price: Free of cost download
Features: This application is a splendid brain-storming activity to involve your child in simple operations like addition, subtraction, multiplication, and division. Comprising of multiple entertaining activities, this app would not only make your kid enjoy this subject but would also make his mind more receptive to numbers and calculations. Attractive graphics and soothing background music have further made this app popular among kids.
7) Learning Human Body Parts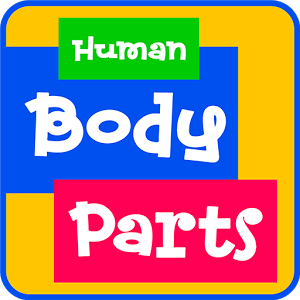 Is your kid weak in science? It's time to get rid of all your worries, all courtesy of this amazing science app.
Age group: Pre-school kids
Price: Free of cost download
Features: This application is packed with entertaining activities and provides an excellent learning forum. Not only does it confers colorful graphics to help your kids be familiar with the different body parts but it also tests your child's retention power and learning capability via different quizzes. It's a unique and interactive way to develop science enthusiasm in your kids.
8) Play with Months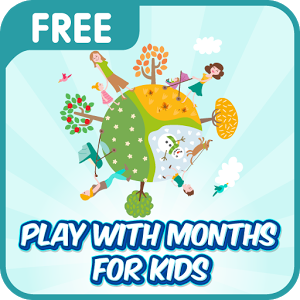 Is your kid done with alphabets, poetry, and mathematics? Well, it's time for him to learn a little about months and seasons.
Age group: Toddlers and kindergarten kids
Price: Free of cost download
Features: An excellent app for kids who are more inclined towards learning visually rather than rote learning from the books. This application cum game is a complete package to help your child learn the names of twelve months and the seasons they correspond to. Appealing graphics further strengthen the learning process.
9) Kids Coloring Book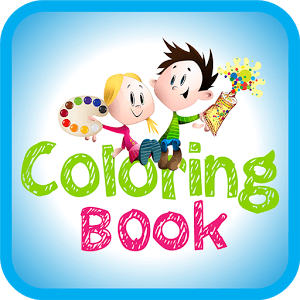 Drawing applications provide an excellent learning opportunity and enhance the aesthetic sense of an individual. Learning art helps a child grow emotionally and improves his skill work as well.
Age group: Nursery kids
Price: Free of cost download
Features: It's time to improve your artwork with a wide variety of drawing options that are available on this app. From drawing and coloring to painting and erasing, there are innumerable categories to choose from. Kids are even encouraged to save their artwork with the new gallery option. Beautiful graphics motivate the kids towards becoming better artists and improve their creativity.
10) Learning Colors for Kids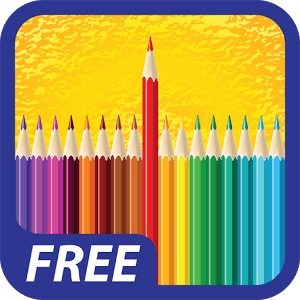 Instilling the enthusiasm of art in your kid is not only critical for academic purpose but it also enhances the visual memory of an individual.
Age group: Toddlers and kindergarten children
Price: Free of cost download
Features: This app is developed with the sole purpose of improving the recognition ability of kids. It's an outstanding app for toddlers to learn different colors and later self-evaluate their memory via multiple quizzes. With some excellent activities and easy user interface, it has become one of the best art apps for kids of all age.